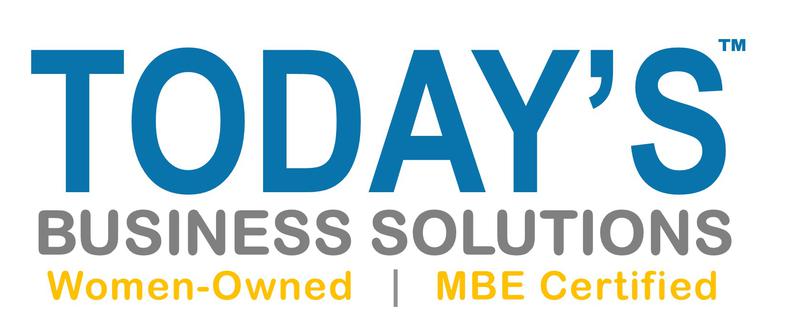 About Today's Business Solutions: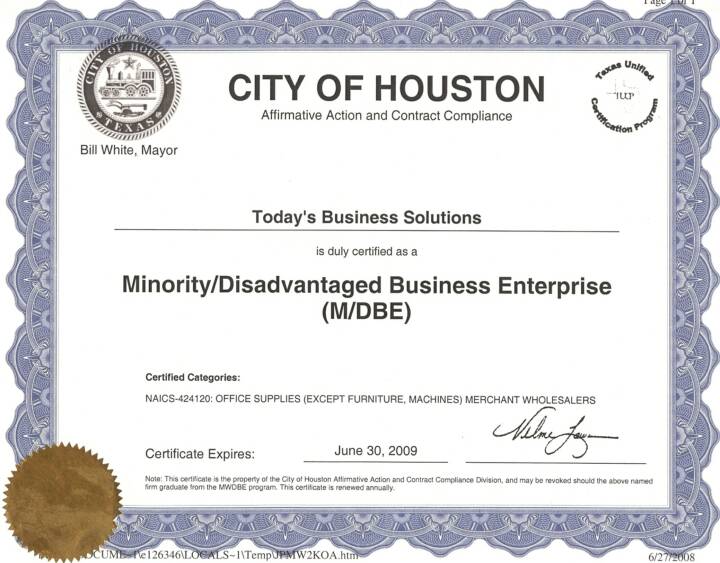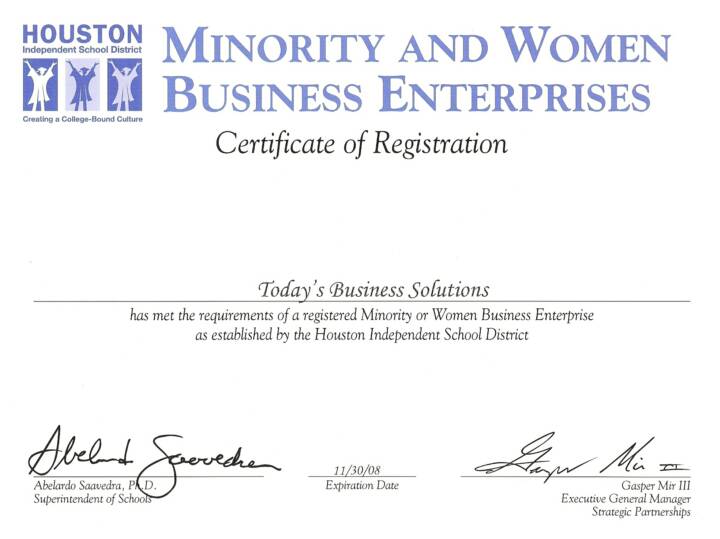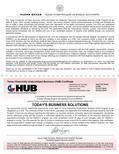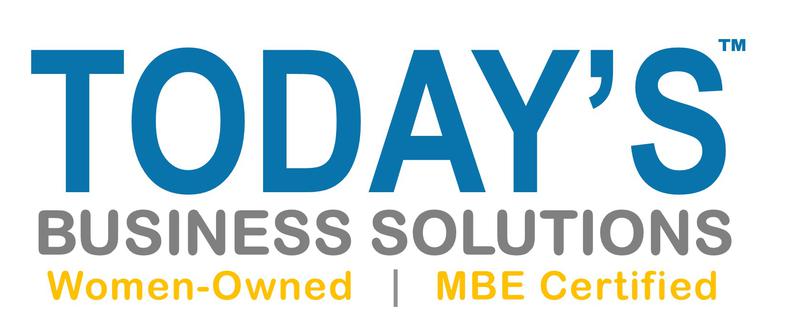 Today's Business Solutions is a minority owned independent office supply company headquartered in Houston, Texas. We have been designated as a City Business (CB) / Local Business (LB) under the City of Houston Hire Houston First program and our customer service and sales facility is located in historic Old Sixth Ward near Downtown Houston.

• Office Products & Paper







• Technology Supplies




• Maintenance, Repair & Operations Supplies



• Beverage Services
• Furniture Solutions








• Promotional Products




• Copy Center Services and Managed Print



  • Sustainability Initiatives
Our expertise, and the relationships we have built with industry-leading manufacturers and wholesalers, allows us to efficiently provide the best solutions for our customers. As a minority-owned and Texas Underutilized Business, we are able to take a small business approach with the flexibility that allows us to focus on service.

TBS combines the marketing power of minority ownership with the multinational distribution network of our partnerships. It's a comprehensive and cost effective solution that supports your Tier One diversity needs.

Merger Information:  Today's Business Solutions is here for you!

Today's Business Solutions is an independent office supply company that partners with OfficeMax for distribution of office products.

OfficeMax and Office Depot are working to combine resources to provide a wide array of services and solutions to help you move your business forward. Until the transaction closes, OfficeMax and Office Depot will continue to compete as two separate companies.

Nothing about our relationship or the way you do business with TBS will change. We will keep you updated on the additional benefits that will improve the customer experience.

We have many relationships with industry leading manufacturers and distributors and look forward to how this exciting new merger will enhance our product offering so that we can continue to bring you the BEST BUSINESS SOLUTIONS!

Robert Jimenez, President

Robert Jimenez has quickly become an expert in minority partnerships and corporate relationships. He has been asked to speak at various events, including the State of Texas HUB Expo in Irving.

Growing up in Houston's 2nd Ward, Robert lived just outside of Downtown and would dream of the opportunities available within that skyline. When Robert started TBS he saw a future full of potential, for his company, and the community. He strives to create economic opportunity in Houston's inner city by being a role model for entrepreneurship, revenue growth and job creation.

Houston Hispanic Chamber of Commerce

    Male Entrepreneur of the Year-2011

Houston Dynamo

    Outstanding Hispanic  Community Leader Award-2010

SBA Administrators Award of Excellence-2010, 2011

Priscilla Luna, Vice President

Priscilla Luna started her career in the office products

industry in 1996. She began as a Filing Clerk but

throughout her career she learned all aspects of

the industry, ultimately managing Marketing, Sales, and Customer Service for Fortune 500 accounts and

world leading universities and healthcare institutions.

As further evidence of her dedication to service, Luna has also been involved in various community service organizations and, as an Ambassador for the Houston Minority Supplier Development Council, she is passionate about issues that affect small minority businesses today.